HbA1c monitoring guidelines: what you need to know
by Neoteryx | 1 min read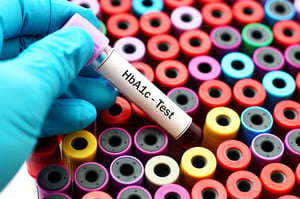 Your research matters. It can improve safety and outcomes for untold numbers of people. In order to get precise results from blood samples, you need to follow meticulous processes. Any miscalculation can skew an entire project. When monitoring for patients with diabetes, always keep in mind the following.
HbA1c Monitoring Checklist
Monitoring HbA1c and ensuring good health and overall wellness among diabetics requires adhering to diverse guidelines. The main standards cover:
Measurements at intervals of 3-6 months but customized to individual patient desires and needs. Measurements are taken until HbA1c stabilizes.
Measurement methods need to be calibrated in line with the standards of the International Federation of Clinical Chemistry (IFCC).
In the absence of Hb1Ac monitoring aspects, checking glucose plasma, the number of glycated hemoglobin or fructosamine concentration is essential.
Involvement of adults suffering from diabetes Type 2 to meet their personal Hb1Ac bounds.
Provision of lifestyle counsel, motivation and medicine to boost an individual's capabilities to meet and sustain HbA1c limits.
Maintenance of HbA1c levels that are lower than normal targets should be encouraged if the adult involved fails to experience hypoglycemia.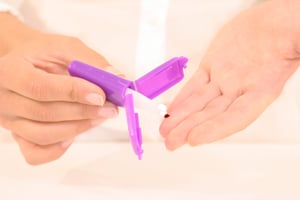 Neoteryx, the leader in blood microsampling technology is developing exceptional technologies to enable smarter healthcare. Remote sampling technology enables blood collection at home. It makes the process of HbA1c monitoring much easier because patients or other participants can perform smaller blood draws in their living rooms or wherever they like. This minimizes inconveniences such as travel time to a clinic for blood draws and helps you create an overall better patient experience, saving time, hassle, and money.
With improved blood sample transportation and storage, the ability to generate high-quality data, and lessened costs, capillary blood microsampling is a lifesaver for clinicians all over the world. It's the boost that could fortify your research. Contact Neoteryx today to learn more.