get your lab off the reimbursement treadmill
by Neoteryx | 1 min read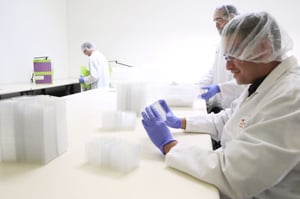 Laboratories: It's time to get off the reimbursement treadmill.
You'll expand your test menu and open your options when you add remote biofluid collection to your toolkit.
At Neoteryx, we research, develop, and commercialize simple, economical, and convenient microsampling devices for the collection and transportation of blood and other biological fluids.
.
Our customers work in the areas of:
And Neoteryx is about much more than microsampling.
We're building relationships with the top labs of today and tomorrow.
Discover how to:
Expand your offerings
Streamline your processes
Get support, discounts, referrals, and more
Get access to exciting emerging areas:
Drug Development and Monitoring

Clinical Trials
Companion Dx
PGx
Therapeutic Drug Monitoring



Health and Wellness

Athletic Performance and Recovery
Sleep and Stress
Allergies and Food Sensitivities
Environmental Toxcitity
Anti-aging
Carrier Screening
Trace Metals
Disease Management

Diabetes
Infectuous Diseases
Bodily Function
Brain Function
Addiction and Addiction Recovery
Cancer (Early Detection)
Cardiovascular Health
Contact a Microsampling Specialist today to start the conversation.