7 podcasts about molecular research
by Neoteryx on Nov 11, 2019 4:45:00 AM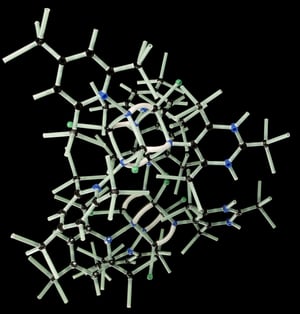 If you work in DNA/RNA and molecular research, listening to podcasts can be a fun and useful way to learn new skills and gather new information.
The ability to start, stop, and replay makes podcasts a favorite learning aide for all sorts of students, scientists, researchers, and professionals.
Audio learning has pedagogical advantages because the spoken word influences the listener's motivation and cognition. It is particularly useful when learning about molecular research and other complex, rigorous topics.
Here, we explore seven podcasts to help you better understand topics around DNA/RNA and molecular research and have fun doing it.
David Drubin, a lecturer at the University of California, Berkeley, delivers a lecture series dealing with membrane structure, signal transduction, signaling, trafficking, and the cell cycle. UC Berkeley is known to create lots of audio lectures worth listening to, including those from a second lecturer on the same podcast ...
In this podcast, Randy Schekman, another lecturer at the University of California, Berkeley discusses topics regarding the DNA/RNA structure, cell division, translation, and transport, as well as Prokaryotic and eukaryotic transcription.
This weekly podcast spotlights leading scientists talking about business and technical topics. You will find insightful interviews in their archives, including one with Ian Wilmut from Edinburgh University. He talks about advancements in molecular research with another panelist, John C. Chaput, from Arizona State University, who explores a topic about evolution.
This podcast was launched by the MIT Department of Biology and the Whitehead Institute. The idea is to clarify experimental processes and demonstrate the significance of biological research. A range of topics is discussed, including the study of the molecular structure of diseases.
Vincent Racaniello, a professor in microbiology and immunology at Columbia University, produces this podcast. The professor covers topics on Virology, Microbiology, and Parasitism. He also invites experts in these fields to expound intriguing papers and microbiological issues.
Christopher Scott hosts this podcast describing the background and technological advances in stem research, including increasingly popular applications for dried blood microsampling. He also addresses ethical issues affecting the study of stem cells.
The "Microsamplify Podcast" from Neoteryx hosts a series of conversations with leaders in research science and medicine discussing how they apply specimen microsampling in bioanalysis for proteomics, drug development, toxicology, personalized medicine, and more. Most of the featured experts are leveraging dried blood samples, though some are exploring urine and saliva microsampling, among other biological fluids.
Ready to go deeper into your own work in molecular research? Explore DNA/RNA applications for VAMS® technology today!
Receive Blog Notifications