5 trends healthcare investors will be watching in 2020
by Neoteryx | 2 min read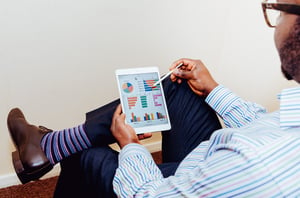 The healthcare industry has witnessed drastic changes and will continue experiencing more, due to technology advances and healthcare expectations. These changes provide new opportunities for smart healthcare investors.
It's important for financiers to try to identify opportunities while they are in their early stages. This allows them to evaluate each beforehand, identify the ones they would like to support, and get ahead of the pack. Here are five of the significant trends in healthcare investors will be eyeing in 2020:
Genomics - This is capturing, analyzing, and sequencing genetic data. Gene sequencing aims to understand individual DNA and provides insight to various genetic disorders. The goal is to improve testing related to RNA / DNA and develop better treatments. With the integration of Artificial Intelligence (AI) and Blockchain, it is possible to obtain genomic medicine easily.
Cannabis - As more states legalize medical marijuana, it is expected that by 2023 the cannabis market will have grown 9 times more than today's market share. This is a great opportunity for any investor to invest in hundreds of cannabis startups all over the U.S.
Consumer Wellness - Consumer wellness in healthcare involves physical and mental well-being. It embraces a holistic view of health. A report by Kathleen Furore says the wellness market was valued at $3.4 trillion globally in 2018. And approximately $574 billion is spent on nutrition, weight loss, and healthy eating. With more people paying attention to mental and physical health, consumer health and wellness is a potentially profitable trend.
Clinical Trials - A major trend in clinical trials / drug development / pharma is the use of technology in recruiting patients, like smartphone applications which provides information regarding the trials directly to the patients. This easily-accessible technology has made the patient recruitment process faster and expedites clinical trials.
Patient Monitoring - It is possible to provide personalized, remote care in patient monitoring. This technology is exciting to potential investors.
Microsampling is a blood collection system of increasing significance, popularity, and use. It's useful in genomics, clinical trials, and patient monitoring. When correctly performed, microsampling ensures a precise, limited amount of blood is obtained from a patient; this increases patient comfort. It has applications in all the areas listed above, and it itself, in the hands of microsampling innovators including Neoteryx, is another area in which healthcare for investors offers a bright future.