5 pharma predictions for 2018
by Neoteryx | 2 min read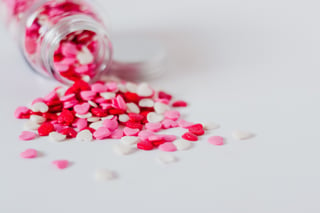 The pharmaceutical industry never stands still. It is always looking for ways to improve, to streamline its services, and to provide better support to researchers, healthcare professionals and, ultimately, patients. 2018 seems to be no different and, judging by the trends and predictions for the year, it is going to be a very busy year indeed.
Rise of Artificial Intelligence
Every year there is some prediction involving artificial intelligence (AI), and 2018 is no different. What is different this year is how this prediction is being applied to the pharma industry. AI, together with machine learning, is set to revolutionize clinical trials, while wearable devices should improve targeted healthcare. AI enables larger data sets to be explored and more detailed analysis and modeling to take place. That, in turn, means that candidates for trials are better selected, giving more accurate results.
Change in Focus
One of the many predictions for the year is that there will be a change in research focus, from widespread diseases to more specialty illnesses and conditions, those affecting less than 200,000 people. Of course, one of the reasons for the shift is that the field is incredibly lucrative. There is much less competition in this area, fewer existing treatments, and many of the conditions are ongoing, rather than life-threatening – giving researchers more time to get to know the illnesses, its effects, and the people suffering from them. Regardless of the motives behind the move, it is one that will likely be welcomed by sufferers of such conditions.
Closer Ties Between Regulation and Quality
Where regulatory and quality teams work together, processes are streamlined and everyone wins. 2018 should see this happen within the many arms of healthcare and research. Exchanging information and automation eliminate gaps, make it easier to identify impacted product licenses, and aid in developing global strategies for submissions.
Technical Advances and Breakthroughs
Recent developments in molecular engineering and gene editing are paving the way for numerous advances and breakthroughs, including new pharmaceuticals. Among the most prominent discoveries has been CRISPR-CAS9 gene editing technology, which allows genetic material to be edited in every cell; a promising development for the treatment of diseases such as cystic fibrosis, muscular dystrophy, and many others. Additionally, CAR-T technology is making notable inroads in personalized cancer therapy. It allows T cells to be programmed to attack tumor cells.
New Growth and Competition in the Asian Markets
Asia is one area of the globe that is experiencing rapid economic growth. With such growth comes higher standards, including the healthcare and pharmaceutical industry. Companies and researchers that are looking for new challenges could find just what they are looking for within the region.
While these predictions are based on trends and market expectations, there is an element of crystal ball gazing, meaning that these are just some of the possible outcomes for the coming year. As always, it is essential to weigh up any situation and to move forward with all the facts you can gather.