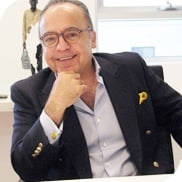 Fasha Mahjoor
CEO and Founder
Fasha Mahjoor is the Founder and CEO of Neoteryx. He obtained his undergraduate (Manchester Metropolitan University) and graduate degrees (University of Southern California) in architecture. After two years in architecture practice, he was taken by the entrepreneurial spirit - in 1982, he founded Phenomenex, a global leader in separation sciences / chromatography. Under his leadership and without any form of funding, the company rocketed to a market-leading position with 780 employees, subsidiary companies in 16 countries, and a network of 60 international partners. Phenomenex has been recognized for both scientific innovation, including nine R&D 100 Awards, and a vibrant company culture as acknowledged by the Wall Street Journal and Winning Workplaces. For his leadership in the progress of science, Fasha was named to The Power List 2013 (The Analytical Scientist) recognizing the top influencers in the field of analytical sciences. In 2016, Fasha elected to sell his company to Danaher Corporation and stayed on as President of Phenomenex until July 2017 to ensure a smooth transition. Now, Fasha serves as chairman of Farrona LLC, a holdings company made up of Neoteryx LLC, LYKON GMBH, LYKON LLC, and other business ventures into health and wellness industries. Fasha is a noted philanthropist - he received an Ellis Island Medal of Honor in May 2013, from The National Ethic Coalition of Organizations (NECO), for his dedication to humanity. Fasha sits on the board of directors for the American Red Cross (Los Angeles) and The Outward Bound Trust, UK as well as PharmaFluidics (Belgium).
Bert Rietveld
President
Bert Rietveld is the President of Neoteryx and is responsible for leading the company's strategic direction and operations. Mr. Rietveld began his longstanding, successful career in the science and technology industry at pharmaceutical company Hoechst (now Sanofi). It was during his 2 years at Hoechst where he realized his strengths and real interests were at the interface between science and commerce and he made the decision to pursue this new found passion at Beckman Instruments (now Beckman Coulter). Fifteen years at Beckman took Mr. Rietveld from Holland, to Geneva (European headquarters) to California (worldwide headquarters), working in worldwide markets and a wide variety of technologies. At Beckman Instruments Mr. Rietveld honed his entrepreneurial, leadership, and strategic skill set. Since then Mr. Rietveld has been either the founder or a pivotal member of the initial team in several start-ups including Argonaut Technologies, Chemspeed Technologies, and most recently Proteaf Technologies. Mr. Rietveld holds a chemistry degree from the Vrije University in Amsterdam.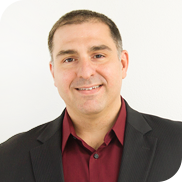 Stuart Kushon
R&D Manager
Stuart Kushon has served as our R&D Manager since July 2014. Prior to joining Neoteryx, Dr. Kushon, was the Senior Scientist responsible for sample preparation product development at Phenomenex starting in early 2011. At Phenomenex he was the principal investigator and project lead for the Mitra Microsampling Device along with a series of sample preparation and high performance liquid chromatography (HPLC) product offerings. Prior to that he served as the Manager of Chemistry R&D at a startup where he directed the development of products (both instruments and assays) using a novel fluorescence detection platform and a rapid immunoassay platform for medical, biodefense, and high throughput drug discovery applications. He has been an Adjunct Professor at Saddleback College and has taught General, Organic, and Bioorganic chemistry. He acquired his Ph. D. in chemistry from Carnegie Mellon University where he studied the thermodynamics and kinetics of binding of small molecules, oligonucleotides, and their analogues.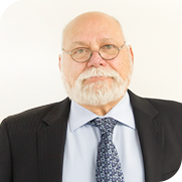 Gene Zamba
Operations &
Regulatory Affairs
Manager
Gene Zamba has served as our Manager of Operations and Regulatory Affairs since January of 2015. Prior to joining Neoteryx, Mr. Zamba was the Director of R&D at Cal Biomedical Research, LLC and developed class III medical implants. Mr. Zamba previously served as a systems engineer at Gen Probe, Inc. and managed the development of automated clinical diagnostic machines. Prior to that Mr. Zamba was the founder and CEO of Biogenetic Technologies, Inc. a biotechnology and medical device manufacturer. Mr. Zamba is currently an Adjunct Professor at the College of the Canyons and teaches advanced biomedical engineering classes. Mr. Zamba graduated from the University of South Florida with a Master of Science in Mechanical Engineering and holds a Professional Engineering License in three states.
Kim Chansky
Senior Strategic Partnership and Product Manager
Kim Chansky has served as our Senior Strategic Partnership and Product Manager since December of 2014. Prior to joining Neoteryx, Ms. Chansky was the Senior Product Manager at Medtronic Diabetes where she was responsible for strategic planning and product management of new insulin delivery systems. She has previously co-developed and commercialized clinical molecular diagnostic systems during her tenures at Osmetech/GenMark Diagnostics, Nanogen and Applied Biosystems. Earlier in her career, Ms. Chansky conducted infectious disease research at the University of California, San Francisco. Ms. Chansky holds a Bachelor of Science with Honors in Molecular Biology from the University of California, Santa Cruz.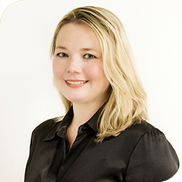 Cathy Cordova
Senior Marketing Manager
Cathy Cordova has served as our Senior Marketing Manager since July 2014. Prior to joining Neoteryx, Ms. Cordova led the Brand Management and Global Marketing teams for Phenomenex. During her 12 year marketing tenure at Phenomenex, Ms. Cordova and her team successfully commercialized dozens of separation science products into the pharmaceutical, life science, clinical diagnostic, food, and environmental industries globally. She has extensive experience in strategic marketing, business development, branding, digital marketing, website development, marketing communications, market research, media relations, and advertising. Ms. Cordova holds a Bachelor of Science in Biochemical Engineering from University of California, Los Angeles and a Masters Degree in Business Administration from California State University, Long Beach.
Kelvin Lin
Senior Business Development Manager North America
Kelvin Lin has served as our Senior Business Development Manager since March 2016. Prior to joining Neoteryx, Mr. Lin served in various capacities with Phenomenex from 2003 to 2016, starting in sales and eventually moving to leadership roles in both International Sales and Channel Marketing. As an International Sales Manager, he operated in over 26 different countries and has extensive experience in South America, Asia, and emerging markets. Mr. Lin then later led a Channel Marketing team that was responsible for business development through distribution and partnership channels in 60 countries. Mr. Lin holds a Bachelor of Arts in Molecular Cell Biology from the University of California at Berkeley and a Masters Degree in Information Systems Management from Keller Graduate School.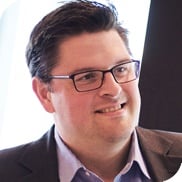 James Rudge
Global Microsampling Specialist
James Rudge has served as our Global Microsampling Specialist since January of 2015. Prior to joining Neoteryx, Dr. Rudge worked for Phenomenex for 14 years and is a co-inventor of the Mitra Microsampling Device and the Volumetric Absorptive Matrix Sampling (VAMS) technology. During his 14 years at Phenomenex, Dr. Rudge held a number of roles including Key Account Manager, Field Service Specialist and latterly European Business Development manager for Clinical. These roles allowed him to collaborate with customers on a wide range of projects regularly working in customer laboratories (globally) developing novel sample preparation and LC / LCMS methods. Dr. Rudge graduated from the University Wales, Swansea with a BSc. (Hons) IIi in Biochemistry and a Ph.D. in Organic Chemistry where he worked on novel chemiluminescent probes for immunoassays.